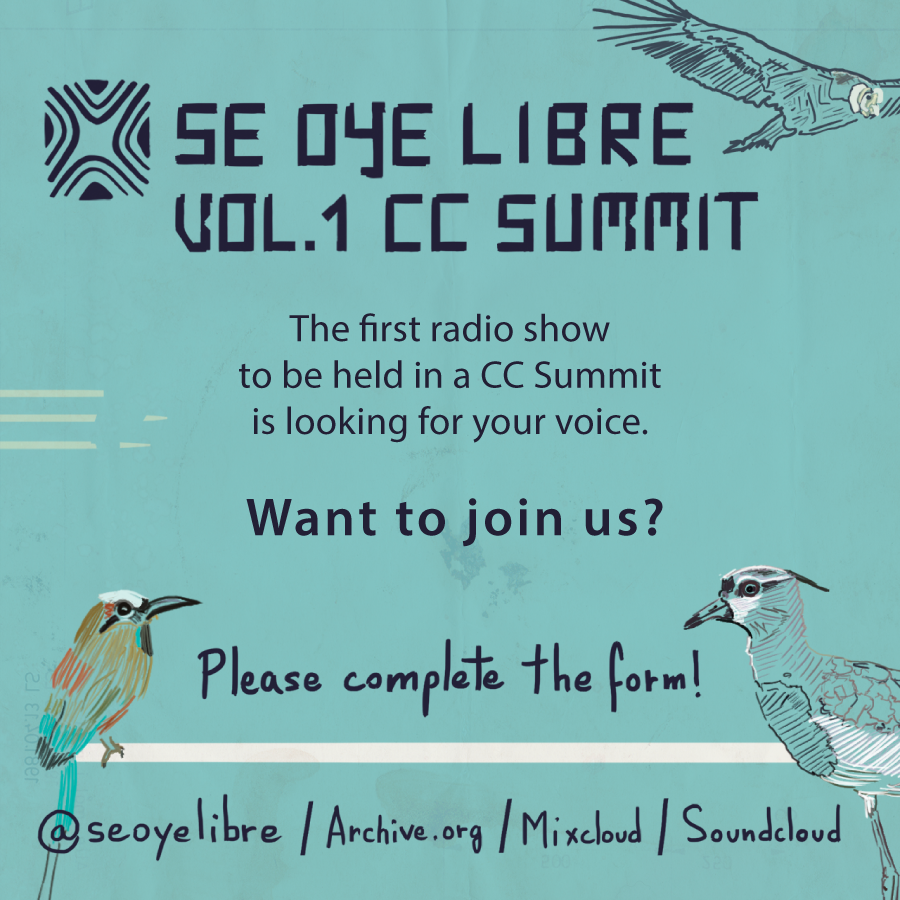 "Se oye libre Vol.1 CC Global Summit" is the first radio show held in a CC Summit. Is a Latin american initiative that will joining forces with Eric Steuer to share ideas, challenges, and all kind of stories -specially if they are funny stories- about the open movement in different regions of the world, in a live radio show format at the Global Creative Commons Summit at Toronto, Canada -April 28th to April 30th-
We speak in spanish but we will love to hear you in your own language -we also speak in english, don't be afraid- that is the point about a global summit, right?  A lot of voices, a lot of stories and a lot of fun!
Want to join us? The mic is yours!
Please fill this form.
Let's sound together!